Holy Child Parish
Welcome to the website of Holy Child Parish. We are located at 2636-7th Avenue East in Regina, Saskatchewan.
Office hours are Tuesday to Friday 9 a.m. to noon.
For information about the seven Sacraments of the Catholic Church, click here.
Lay Formation Program in the Archdiocese of Regina is now accepting applications.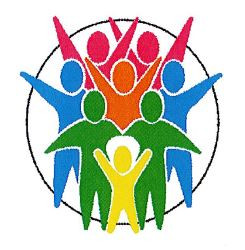 Weekend Masses
7 p.m. Saturday
10 a.m. Sunday
Ushers needed to help with collection:
Starting on the first weekend in June, we will begin having ushers use baskets for the collection. If you are able to volunteer as an usher to take collection using the baskets, please see the Mass Captain in the Sacristy before Mass.

People are always free to use the drop boxes.
For other donation options, click here.

Thank you for your help, support, and prayers.
Weekend Masses:
Saturday at 7 p.m. throughout the year

Sunday at 9 a.m. and 11 a.m. from Sunday after Labour Day in September until mid-May

Sunday at 10 a.m. from long-weekend in May until Labour Day in September
Weekday Masses:
Tuesday to Friday at 8:30 a.m.
Sacrament of Reconciliation: 45 minutes before each Mass, ending 15 minutes before Mass; also available by appointment by contacting the pastor (306-789-8276).
When calling the parish office (306-789-8276), please leave a message and your call will be returned as soon as possible. You may also email the office.